veriso
products
veriso
Geomaterials
veriso
veriso
products
Geomaterials
veriso
Production of GEOMATERIALS Expanded Glass

Used glass as a raw material
The raw material for GEOMATERIALS Expanded Glass is recycled glass. This valuable secondary raw material is recycled via collection schemes.
GEOMATERIALS Expanded Glass is made from selected glass fractions that are not used in the production of bottles and glasses. GEOMATERIALS Expanded Glass therefore closes a gap in the recycling cycle and helps to conserve natural resources.
The Manufacturing Process of GEOMATERIALS Expanded Glass
First, recycled glass is finely ground, mixed, and shaped. The "green powder" is then sintered and foamed (expanded) in the rotary kiln. This process produces light, round granules with a closed fine pore structure. After cooling, the cream-white granules are divided into individual grain fractions by sieving.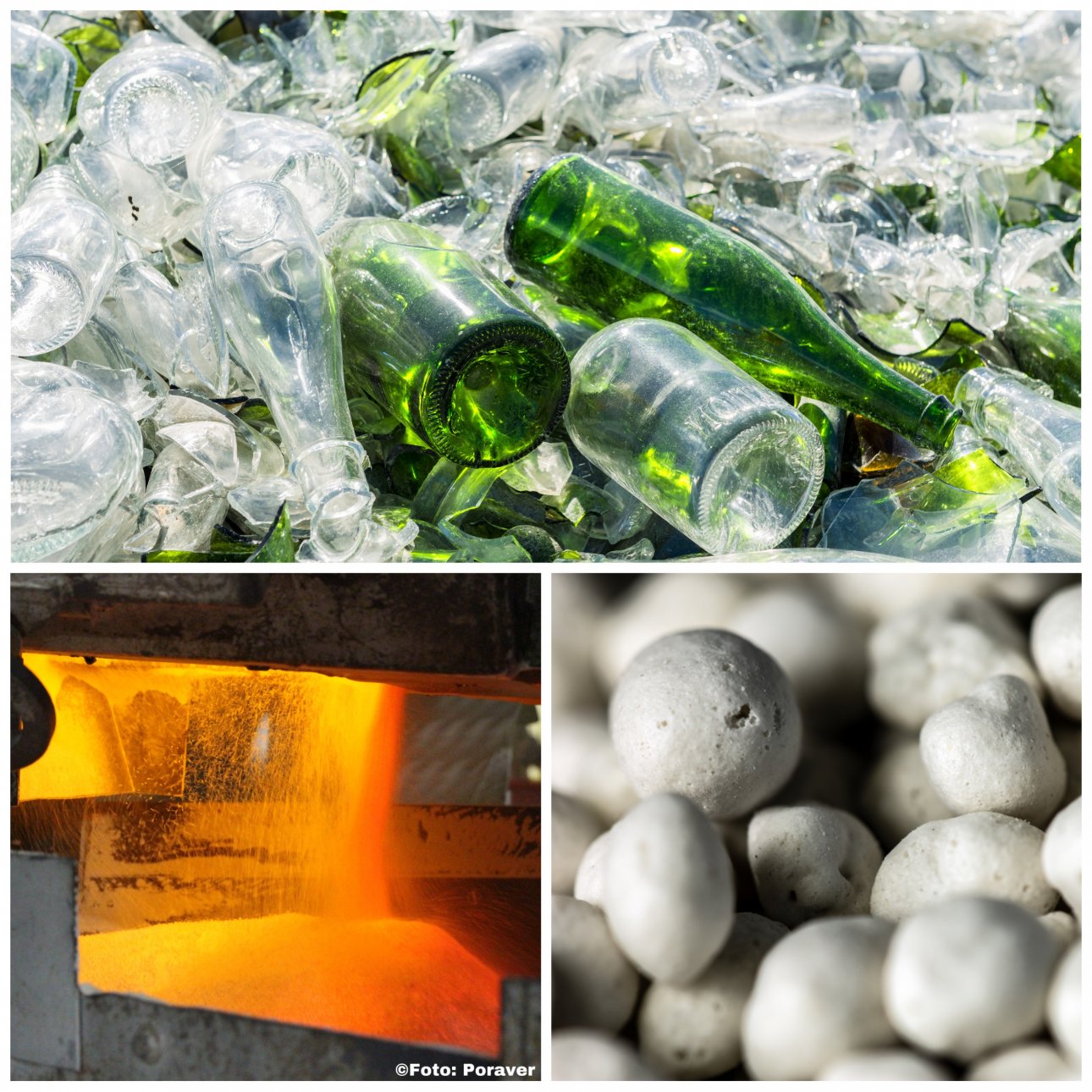 Area of Application

GEOMATERIALS Expanded Glass
Possibilities for delivery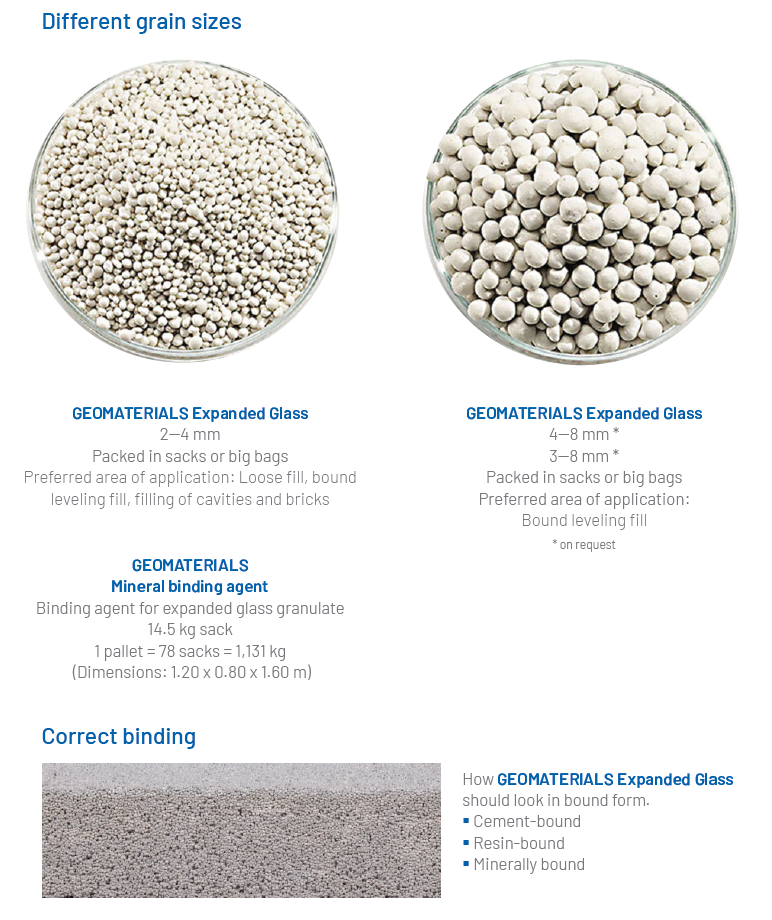 Video to GEOMATERIALS Expanded Glass